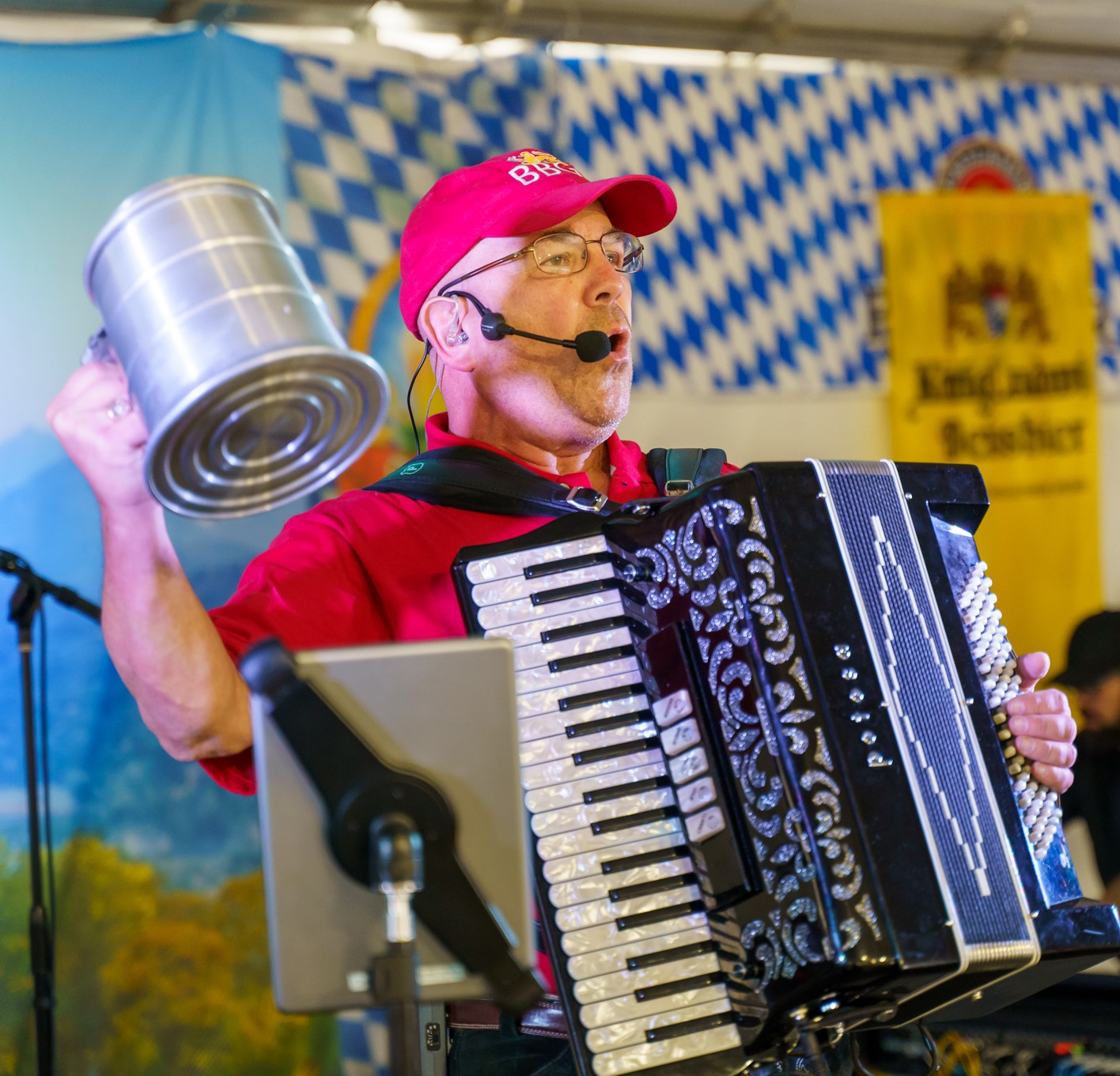 Accordion, Midi Accordion, Lead Vocalist
Greg plays accordion and is the lead vocalist for BBGB.  He's an energetic entertainer and you never know what he might do next (sometimes he doesn't know)!  He sings in both English and German and is as comfortable out in the audience as he is on stage.  He loves to create audience particiaption contests, get people singing and clapping to the music, AND he has all the moves when the Bavarian Blues Brothers make an appearance!
Greg is a lifelong accordion player and regularly performs with the Northwest Accordionaires, a regional accordion orchestra.   He also performs as a soloist playing at wine tastings, wedding receptions, restaurants, clubs and Senior facilities.  When he's not playing music, Greg helps people buy & sell homes with Windermere Real Estate.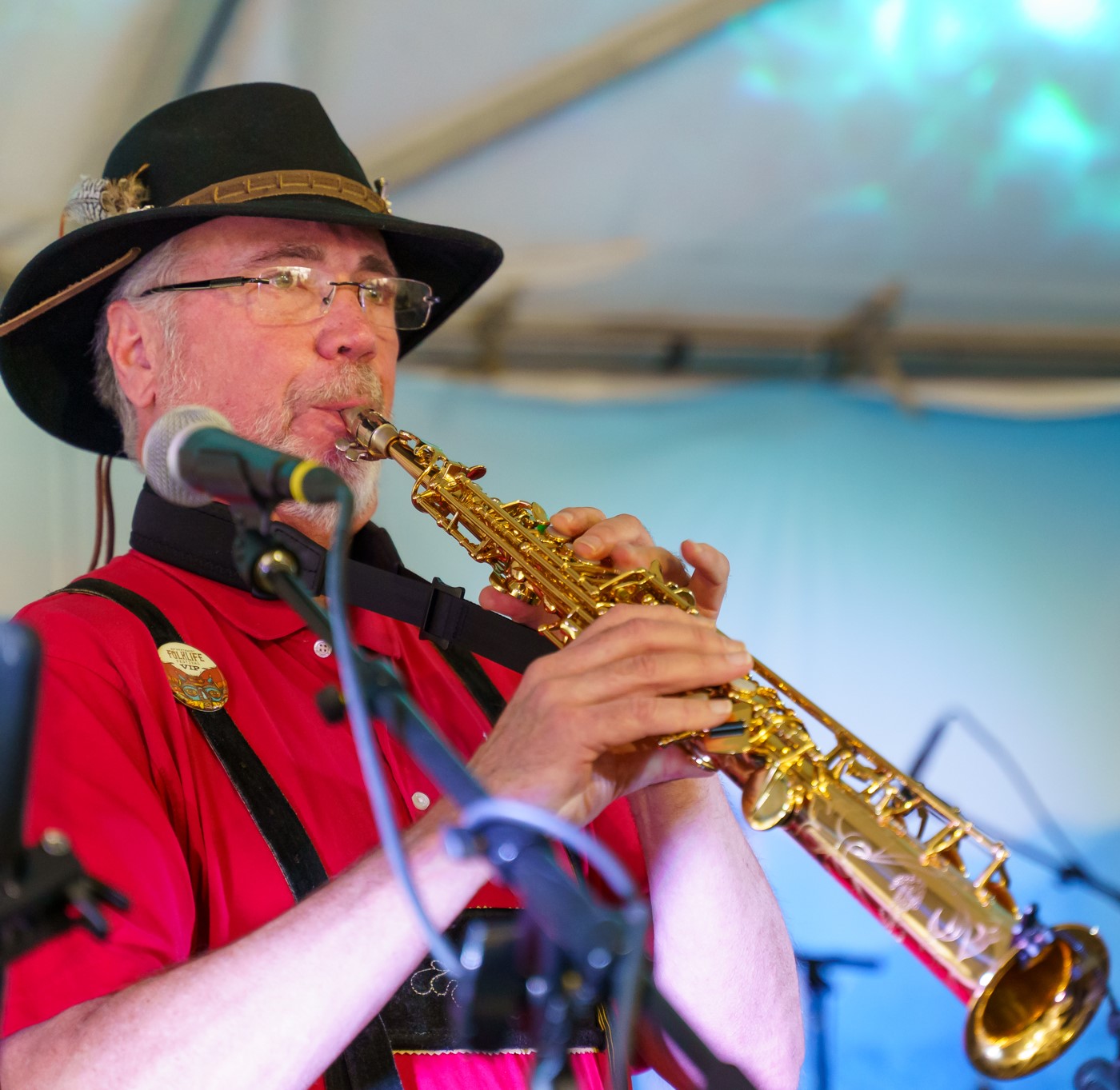 Soprano Sax, Alto Sax, Tenor Sax, vocals
Gary is a classically trained musician who plays Soprano, Alto & Tenor Sax in several area big-bands.  For BBGB, Gary plays the role of 'Elwood' to Greg's 'Jake' in our popular Bavarian Blues Brothers shows, and contributes a mean tin whistle at St. Patty's Day events as well.
Prior to BBGB, Gary toured with several U.S. Air Force bands in the US & Europe, and played every major national festival in Europe, from Feria in Seville, Spain, to the Rose of Tralee Irish beauty festival, to Communist Musikfest in Sarajevo, Yugoslavia.  Gary has also had the privilege to perform on stage with headliners including Duke Ellington, Count Basie and Doc Severinsen.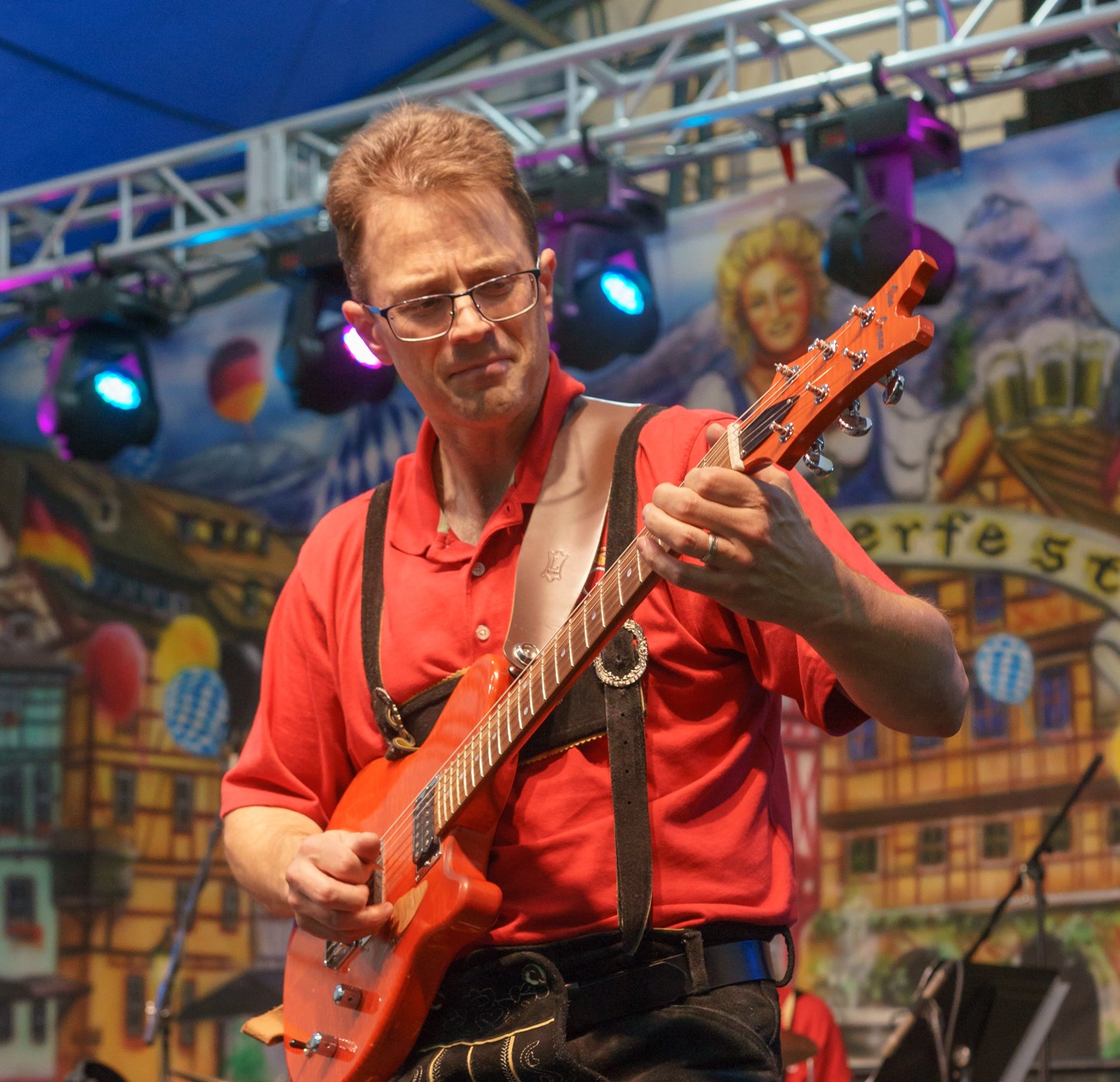 Lead Guitar, Rhythm Guitar, Vocals
When he's not wearing lederhosen, Gordon is an active guitar and bass guitar teacher.  Prior to the polka life, he performed for cruises, clubs & weddings, loves to play jazz standards, and occasionally performs in theater productions and local churches as well.
In addition to his raging guitar solos with BBGB, Gordon also contributes solid vocals on most of the band's repertoire, and even took on the challenge of singing lead on "Ob-La-Di, Ob-La-Da", one of the finest polkas the Beatles ever wrote ;-).  He also arranged a dynamite Ventures medley for the band this past year, and plans on committing additional musical crimes of polka-related mischief in the years to come.  www.friendly-frets.com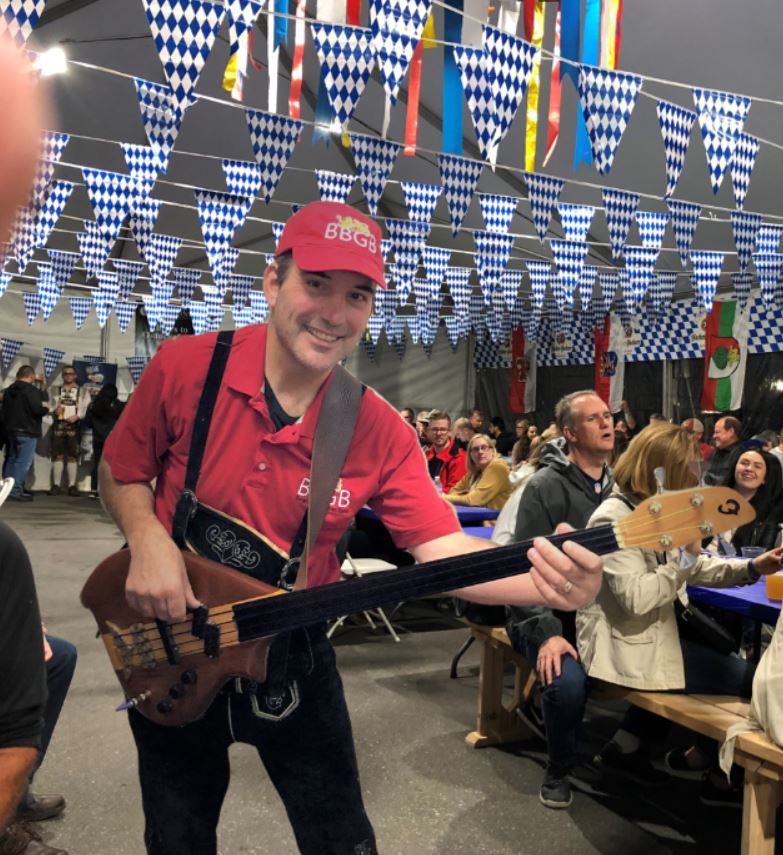 Fretless Bass Guitar, vocals
Chris is one of those rare 'born in Washington' species and has spent the last 40 years trying to figure out the bass (averaging one decade per string!).  Now playing exclusively fretless bass, Chris started with rock and blues, fiddled a bit with funk, and eventually settled on jazz.  And what do you do after jazz?  Polka, of course!
When Chris isn't working out grooves, he's working out on his farm where he tends to his horses, sheep, rabbits, chickens, quail, orchards, vegetable & berry gardens, and several cats.  And he's happily married.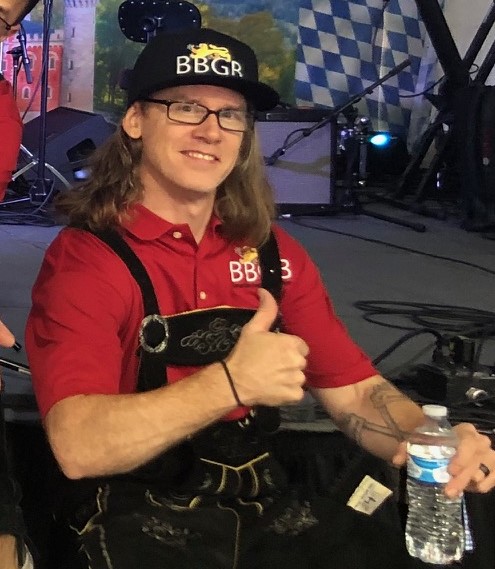 Percussion-meister
Tommy grew up in Alaska and moved to Seattle during the grunge explosion of the 1990s. He began touring internationally in 2008 and was twice awarded the Blues Drummer Award by the Washington Blues Society (2017, 2019).  Tommy is an active recording studio drummer, and his most recent albums have received international radio play and hit the top 10 on the national Roots Music Report blues rock charts.
Tommy is also a mentor-coach for United By Music North America program which enables special needs musicians to achieve their musical potential.  This group recently performed at the opening ceremonies of the Washington Special Olympics, and a showcase at the International Blues Challenge.  With BBGB, Tommy plays primarily for the free Brats.