Welcome to the official BBGB website!  Audiences describe this uniquely talented and highly versatile band in a single word:  ENTERTAINING !
With musical styles that range from European Folk to Party Rock, and from cool Jazz Standards to Rhythm & Blues, BBGB fuses different styles and genres together, sometimes 'fracturing' perfectly good rock songs, to create exciting performances that are both fun and memorable.   You never know what is going to happen next!  If you haven't yet been to a BBGB show, you're in for a treat!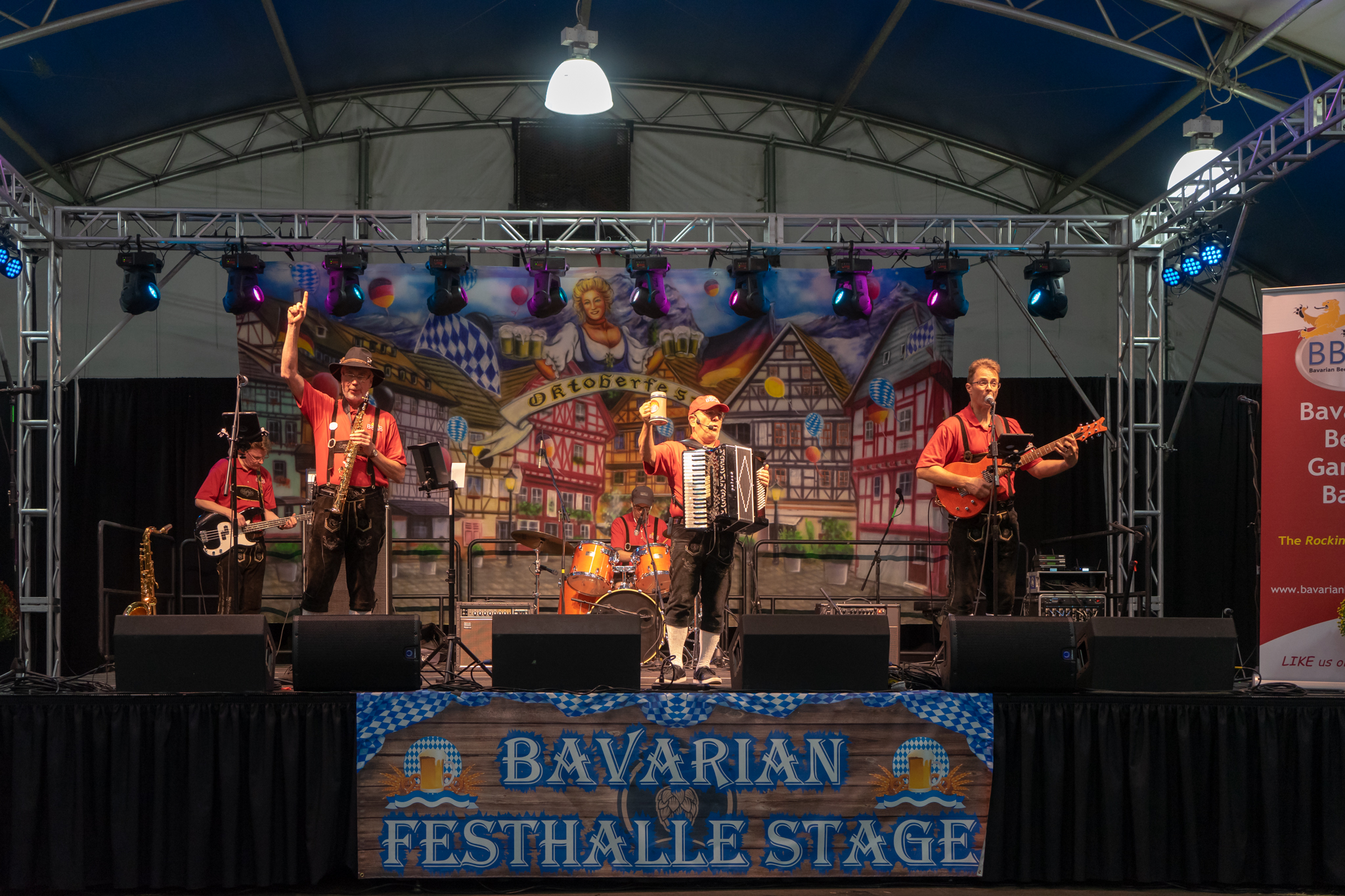 BBGB is not just an Oktoberfest band.  We play year round for a variety of regional Festivals, private and Corporate Parties, Beerhalls, Restaurants, Clubs and Weddings!  We don't merely play music - we ENTERTAIN!  Audiences everywhere get up on their feet to clap, sing and dance.  It's not unusual to see 600 people get up and dance when we launch into party tunes like 'Mustang Sally' and 'Tequila', and well-known Blues Brothers tunes like 'Soul Man' and 'Sweet Home Chicago'!  Our audiences never know what to expect next.
Please explore the depth of our talent and versatility and give us a call to book your next event!
A wide variety of media has been provided on this website to help give you a better sense of the band and its capabilities.  The next 3 tabs - Festivals, Parties, Weddings - gives you some perspective on our ability to support those types of events.  And under the 'Media' tab, you will find a wide variety of photos, audio clips, video clips and customer testimonials.  You want fun - we deliver the entertainment!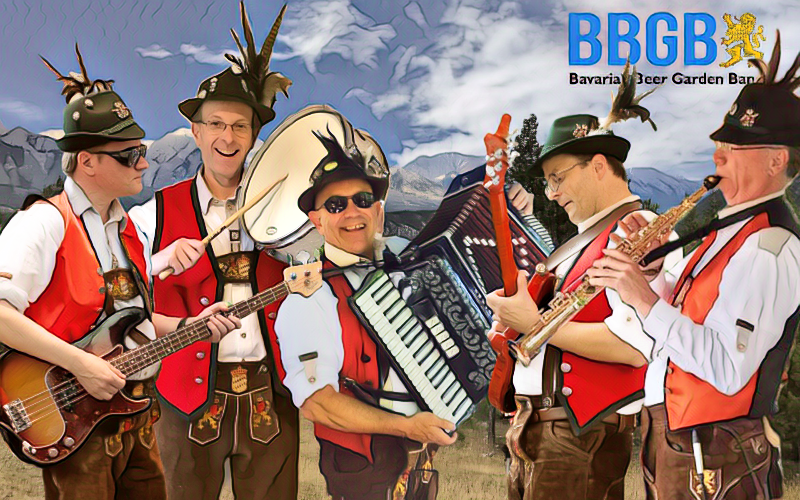 2021 'Fall Crawl'  - the 2021 Oktoberfest season is developing now, should be huge!
Sep 11 - private event - Lake Tapps, WA
Sep 24-26  - Kirkland Oktoberfest, Kirkland WA
Oct 1-2      -  25th Anniversary Oktoberfest
Oct 7-8      -  25th Anniversary Oktoberfest
Oct 15-16  -  25th Anniversary Oktoberfest
2020 'Fall Crawl'  -  cancelled everywhere - Covid-19
2019 'Fall Crawl'
Sep 13  -  Oak Harbor Oktoberfest, Whidbey Island, WA
       Sep 14 - Queen Anne Beerhall, Seattle, WA
Sep 20, 21, 22 - Kirkland Oktoberfest, Kirkland, WA
Friday shows:  4:45pm, 8:15pm
Saturday shows:  12:00, 2:00, 4:00 and 7:30pm
Sunday shows:  2:15pm, 4:15pm
Sep 27, 28, 29 - Spokane Oktoberfest, Spokane, WA
Oct 1 - private event - Issaquah WA (trio)
Oct 4 - private event - Lago de Plata Villa, Everett, WA
Oct 5 - private event - Pantera Lago Estates, Kent, WA
Oct 8 - private event - Woodland Terrace, Bothell, WA
Oct 10 - private event- Madison House, Kirkland, WA
Oct 11 - private Corporate event - Eastgate, WA
Oct 12 - Spanish Ballroom 'Rocktoberfest', Tacoma, WA
Oct 17 - private event - Brittany Park, Woodinville, WA
Oct 19 - Graham Oktoberfest, Graham, WA
Oct 25 - private event - Seattle, WA
Oct 26 - Orting Eagles Oktoberfest - Orting, WA